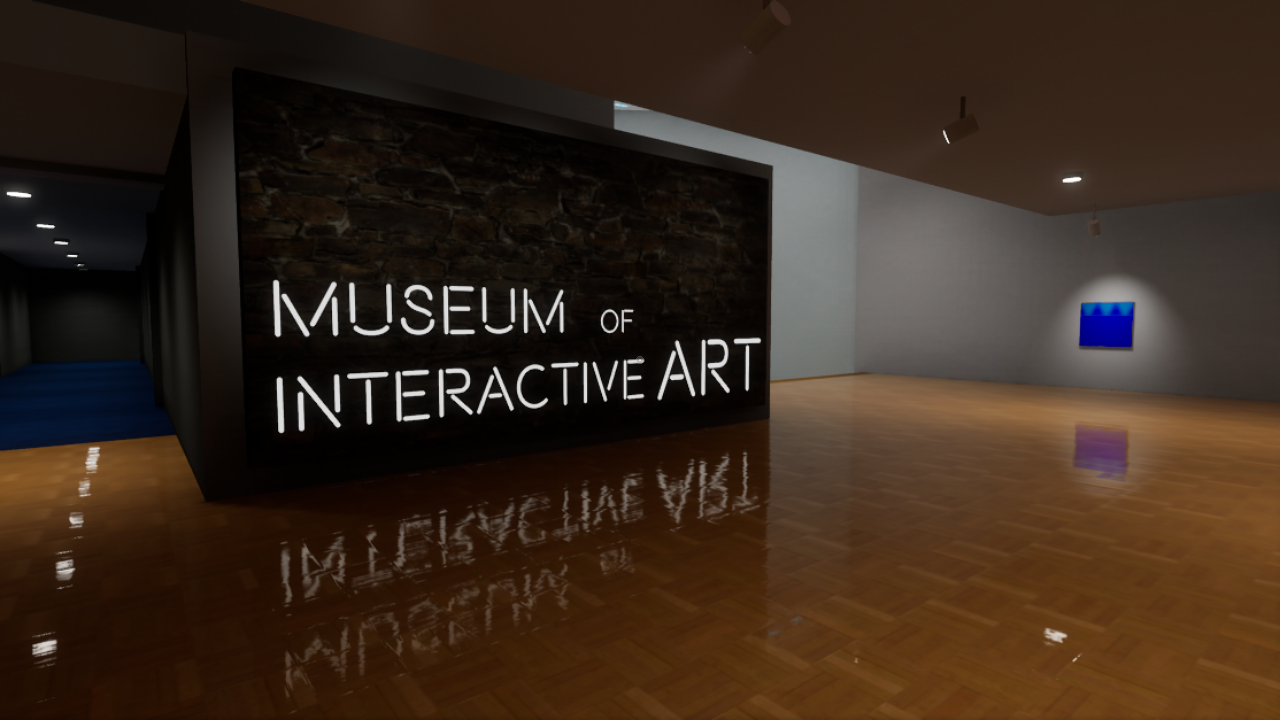 Museum of Interactive Art
A downloadable game for Windows
Welcome to the Museum of Interactive Art!
Journey through an expansive and detailed museum and discover the mysteries that lay within.
Controls:
Look with mouse.
Move with WASD.
Run with Shift.
Interact with a mouse button, or E.
Jump with space bar.
Note: Unfortunately there is one bug that only appeared in the shipping build that stops rendering several of the main gameplay elements. Since I cannot upload a patch (it's a gamejam!) you can use the patched version here for a complete experience if you desire. Unfortunate that it was just one line of code causing such a headache!
https://drive.google.com/file/d/16Uq4iYebbc5OLlF7oU5Tt0fVGySLBcmc/view

Download
Download
FreshLemonade_MuseumofInteractiveArt.zip
378 MB
Comments
Log in with itch.io to leave a comment.
this game is awesome. unfortunately theres still bug based on this web description
Super amazing and gorgeus game! Honestly such a cool concept! Couldn't really figure out how to interect with every piece but still enjoyed it none the less! This was the final game in my 3 Beautiful Games video, hope you enjoy!