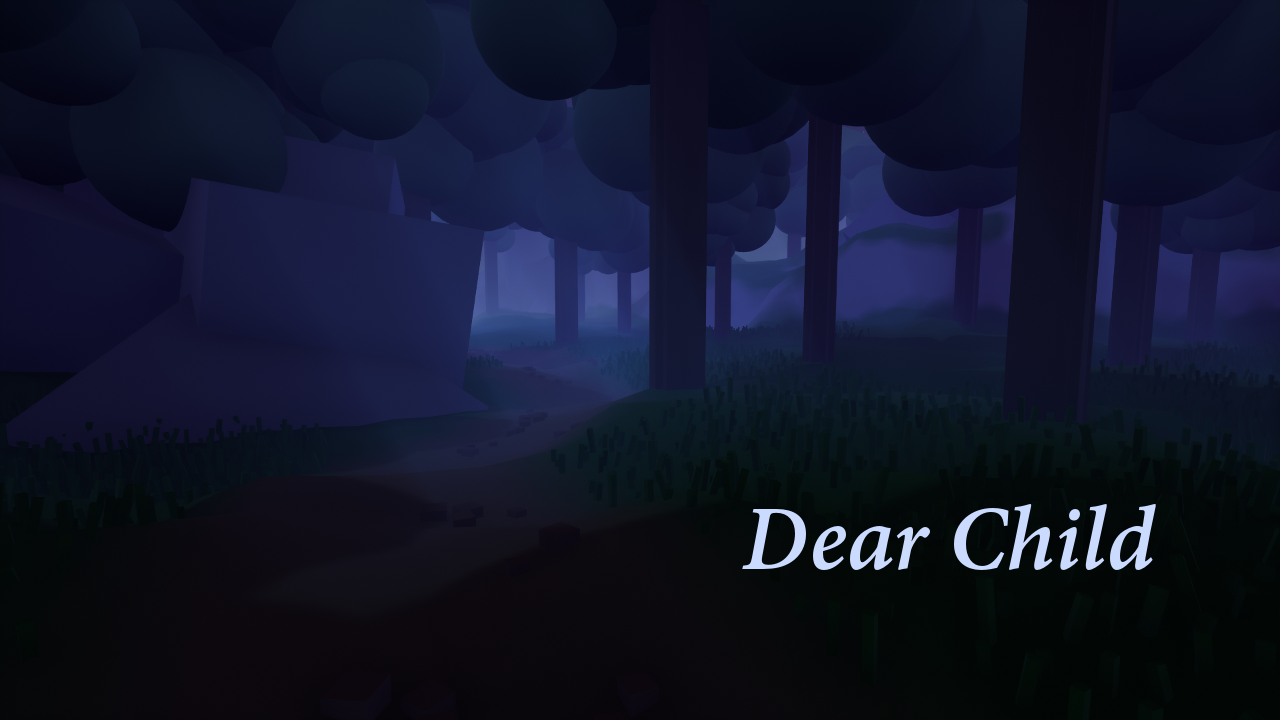 Dear Child
A downloadable game for Windows
This is a game about the loss of a loved one. This was a solo entry for a 4 day Unreal Engine gamejam, themed "Blessing in Disguise." While I would never say that having a family member pass away is a "blessing," there are however important reflections to be made about how we value life, and how we love in relationships. These feelings are often greatly affected by the grief we have personally dealt with in our past.
In this game I explore the perspective of a child going through grief over the loss of a parent. The character walks through places that have strong memories associated with the mother, and the child has to face their fears and discouragements along the way towards finding peace with the death of the character's mother. I hope that by playing this game you are able to reflect on the people you love, both the ones with you and those who have passed on, and treasure each day with them more. Feel free to discuss or ask questions on this Itch.io page if you have questions or want to discuss your experience with the game. You can also find me on twitter @graeme_crackers

Note:
The game content is finished once you have read the 2nd letter. Unfortunately due to time constraints I did not include menus, or an ending screen.

Install instructions
Unzip the file, then run the executable file "BlessingInDisguise.exe."
Download
Download
FreshLemonade_DearChild.zip
156 MB